Register for the ADMIS IB conference now!
WELCOME TO OUR 28TH ANNUAL IB CONFERENCE WEEKEND!
After 2 years of virtual meetings, we are happy to announce that ADMIS' annual Broker Conference will return as an in-person event in 2023!
ADMIS is thrilled to be back in Las Vegas hosting our 28th annual IB conference for a weekend of networking, engaging and timely speakers & exhibitors as well as incredible food, drinks and live entertainment. 
Conference Agenda Highlights For Saturday, Jan 14, 2023

Kurt Johnson; Vice President, Business Development, ADM Investor Services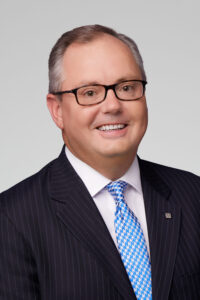 9:10 - State of ADMIS For 2023
John Stott; President of ADM Investor Services

9:30 - Macroeconomic & Markets in a Time of Sustained Inflation
Erik Norland; Senior Economist, CME Group

11:00 - High Prices & High Volatility - The New World of Grain Trading
Dan Basse; President, AgResource Company
1:30 PM - THE FUTURE ECONOMY & GROWTH OPPORTUNITIES by Keynote Speaker: Andrew Busch, futurist

2:30 - New Plateaus in Prices and Volatility
David Hightower; President, The Hightower Report
Explore our featured Exhibitors from both outside trading technology companies and futures exchanges along with reps from our very own NEXUS, Customer Support Center, OAK, Compliance, New Accounts, Risk and Treasury Teams!