Explore Special Offers & White Papers from ADMIS
HEADLINES TODAY
Wheat prices overnight are up 7 1/2 in SRW, up 4 3/4 in HRW, up 2 1/2 in HRS; Corn is up 5 1/2; Soybeans up 1 1/4; Soymeal down $0.02; Soyoil up 0.02.
For the week so far wheat prices are down 89 in SRW, down 92 1/4 in HRW, down 78 3/4 in HRS; Corn is down 17; Soybeans down 54 1/4; Soymeal down $0.13; Soyoil down 4.69.
For the month to date wheat prices are down 81 1/2 in SRW, down 98 1/4 in HRW, down 77 in HRS; Corn is down 13 1/4; Soybeans down 115 3/4; Soymeal down $4.30; Soyoil down 8.66.
Year-To-Date nearby futures are up 4% in SRW, up 6% in HRW, down -7% in HRS; Corn is up 3%; Soybeans up 11%; Soymeal up 7%; Soyoil up 3%.
Chinese Ag futures (SEP 22) Soybeans up 55 yuan; Soymeal up 1; Soyoil up 148; Palm oil down 96; Corn down 8 — Malaysian palm oil prices overnight were up 17 ringgit (+0.48%) at 3585.
There were changes in registrations (28 Corn, 6 Soybeans, -18 Soymeal). Registration total: 2,653 SRW Wheat contracts; 0 Oats; 28 Corn; 61 Soybeans; 219 Soyoil; 16 Soymeal; 79 HRW Wheat.
Preliminary changes in futures Open Interest as of July 14 were: SRW Wheat up 865 contracts, HRW Wheat up 451, Corn down 11,834, Soybeans down 472, Soymeal up 2,992, Soyoil up 6,500.
Northern Plains Forecast: Isolated showers through Saturday. Mostly dry Sunday. Isolated showers Monday. Temperatures above normal through Monday. Outlook: Isolated showers north Tuesday. Mostly dry Wednesday-Thursday. Isolated showers Friday-Saturday. Temperatures above normal Tuesday-Wednesday, near to above normal Thursday-Saturday.
Central/Southern Plains Forecast: Mostly dry Friday. Isolated showers Saturday-Sunday. Mostly dry Monday. Temperatures above normal through Monday. Outlook: Mostly dry Tuesday-Saturday. Temperatures above normal Tuesday-Saturday.
Western Midwest Forecast:  Isolated showers Thursday night-Sunday. Mostly dry Monday. Temperatures above normal Friday-Monday.
 Eastern Midwest Forecast: Isolated showers Friday-Monday. Temperatures near normal Friday, near to above normal Saturday-Monday. Outlook: Isolated showers Tuesday-Wednesday. Mostly dry Thursday. Isolated showers Friday-Saturday. Temperatures above normal Tuesday-Thursday, near to above normal Friday-Saturday.
The player sheet for 7/14 had funds: net sellers of 3,500 contracts of  SRW wheat, buyers of 6,000 corn, sellers of 5,000 soybeans, buyers of 1,500 soymeal, and  sellers of 2,500 soyoil.
TENDERS
CORN, WHEAT PURCHASE: Leading South Korean animal feedmaker Nonghyup Feed Inc (NOFI) purchased an estimated 135,000 tonnes of animal feed corn and 65,000 tonnes feed wheat in an international tender
WHEAT PURCHASE: Japan's Ministry of Agriculture, Forestry and Fisheries (MAFF) bought 130,900 tonnes of food-quality wheat from the United States, Canada and Australia in regular tenders.
FEED BARLEY PURCHASE: Jordan's state grain buyer purchased about 60,000 tonnes of animal feed barley to be sourced from optional origins in an international tender
WHEAT TENDER UPDATE: Only one trading house is believed to be participating in the tender on Thursday from Bangladesh's state grains buyer to purchase and import 50,000 tonnes of wheat
FEED WHEAT PURCHASE: An importer group in the Philippines is believed to have bought around 110,000 tonnes of animal feed wheat in a tender
WHEAT TENDER: Jordan's state grain buyer issued an international tender to buy 120,000 tonnes of milling wheat which can be sourced from optional origins
PENDING TENDERS
WHEAT TENDER: Bangladesh's state grains buyer issued an international tender to purchase 50,000 tonnes of milling wheat
VEGETABLE OIL TENDER: Egypt's state grains buyer said on Monday it was seeking at least 3,000 tonnes of soyoil and 1,000 tonnes of sunflower oil in a local production tender for arrival Aug. 10-30. Deadline for offers is on July 6.
WHEAT TENDER: The Trading Corporation of Pakistan (TCP)issued a new international tender to purchase and import 300,000 tonnes of wheat
WHEAT TENDER: Jordan's ministry of trade issued a tender to buy 120,000 tonnes of wheat, the state news agency reported
CROP SURVEY: US June Soybean Crush Seen at 164.6M Bushels
Projections are based on a survey of six analysts conducted by Bloomberg News on July 13-14.
Soybean crush seen 8% higher vs June of last year, and a decline of 3.8% vs a month ago
Oil stocks at the end of last month seen at 1.713b lbs vs 1.537b a year earlier
The National Oilseed Processors Association is scheduled to release its monthly report on July 15.
Argentine Corn, Wheat Crop Estimates July 14: Exchange
The Buenos Aires Grain Exchange releases weekly report on website.
2022-23 Wheat planting area unchanged at 6.2m ha
2021-22 Corn harvest advanced to 58.1% from 53%
 Planalytics Raises U.S. Soybean Forecast to 51.20 Bu/Acre
Outlook for this year's crop yield is up from previous forecast of 51.10 bu/acre, according to data issued by Planalytics on Thursday.
Yield in key states versus previous Planalytics forecast (in bu/acre):

Iowa 58.00 vs 58.10
Illinois 60.40 vs 60.20
Indiana 56.80 vs 56.90
Planalytics Lowers U.S. Corn Forecast to 176.10 Bu/Acre
Outlook for this year's crop yield is down from previous forecast of 176.60 bu/acre, according to data issued by Planalytics on Thursday.
Yield in key states versus previous Planalytics forecast (in bu/acre):

Iowa 200.10 vs 200.00
Illinois 200.90 vs 199.90
Indiana 180.10 vs 181.70
Planalytics Raises U.S. Spring Wheat Forecast to 48.10 Bu/Acre
Outlook for this year's crop yield is up from previous forecast of 47.60 bu/acre, according to data issued by Planalytics on Thursday.
Yield in key states versus previous Planalytics forecast (in bu/acre):

North Dakota 48.70 vs 48.20
Minnesota 61.10 vs 60.90
Montana 32.60 vs 30.80
Russia Has Harvested 20m Tons of Grains So Far: Agri Ministry
Russian farmers have harvested almost 20m tons of grain, the country's agriculture ministry said in its Telegram channel.
Says that includes 15.5m tons of wheat and 3.5m tons of barley
Says pace and yield are higher than previous year on some crops
Ministry forecasts harvest of 130m tons of grain this year
Saskatchewan Says Majority of Crops in Fair-to-Good Condition
Many crops are currently behind their normal stage of development due to excess moisture, the province's agriculture ministry says Thursday in a report.
64% of fall cereals, 58% of spring cereals and 51% of oilseed crops are at their normal development stages
Crops advancing amid warm temperatures and rainfall
"Producers noted that some crops won't recover due to dry conditions in some areas and being drowned out in others"
Argentina Wheat Planting to Shrink 4.8% on Drought: Rosario
Dryness means farmers will plant 5.9m hectares (14.6m acres), 4.8% less than the 6.2m hectares seen in June, the Rosario Board of Trade says in a monthly report
There's potential for the estimate to fall even further, especially if rains don't arrive in the next three weeks in Argentina's breadbasket of Buenos Aires province
Rosario's provisional wheat production forecast dropped to 17.7m metric tons from 18.5m last month
Buenos Aires Grain Exchange in a weekly report on Thursday warned that more dryness would no doubt trigger another cut to its 6.2m hectares estimate
The drought and frosts are hurting wheat plants that farmers have managed to get in the ground
Rosario's production estimate for the corn crop currently being harvested jumps to 51.1m tons from 49.2m
Brazil says corn exports to China only possible from 2023 -paper
Brazilian corn may only be shipped to China next year because of demands made by Beijing regarding trade protocols being put in place, an agriculture ministry official was quoted as saying in Valor Economico newspaper on Thursday.
Jose Guilherme Leal, agriculture defense secretary at the ministry, said the Chinese requested the monitoring of some weeds and fungi in corn crops, calling it a common request in negotiations of sanitary agreements and protocols.
"The protocol provides for the need for monitoring and information on production," Leal was quoted as saying in Valor. "As we did not monitor the current second corn crop, I reaffirm that exports will only be possible from the 2022/23 summer crop onwards," he said.
The Brazilian agriculture ministry did not immediately respond to a request to comment on Leal's remarks.
The secretary was quoted in Valor as saying Brazilian corn growers who want to export to China will have to conform and report the conditions of the crop and the control used to fight pests and diseases. Then the ministry will be able to certify shipments.
China said it would complete the signing of the quarantine agreement for imports of Brazilian corn, without providing an exact timeline.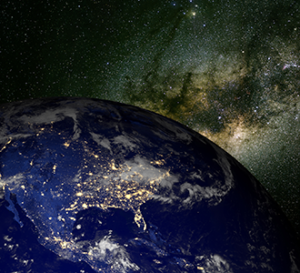 China to auction 500,000 T of soybeans on July 22
China will auction 500,000 tonnes of imported soybeans from its state reserves on July 22, the National Grain Trade Center said on Friday.
Beijing has been selling reserve soybeans regularly since March in an effort to boost supplies on the domestic market.
Fertilizer Crisis Shrinking Crops in Eastern Europe Could Worsen
Hungary's Nitrogenmuvek sees grain yields down 15%-20% in 2022
Problems may persist throughout season if gas woes heighten
Like in many parts of the world, harvests underway in eastern Europe have suffered from a fertilizer crisis — and things could get worse.
That's according to Hungarian producer Nitrogenmuvek Zrt, which sees grain yields falling 15% to 20% this year in a region that includes major European exporters Romania and Poland. Farmers have cut nutrient usage due to high prices and supply issues, at a time when dryness has also threatened crops.
Fertilizers have become more expensive as a rally in natural gas — a crucial feedstock — raised costs and cut output. Sanctions on Belarusian potash and China's move to rein in shipments have added to the crunch. That in turn is threatening global crop supplies that have been strained by the war in the breadbasket nation of Ukraine.
There may not be much relief any time soon. Worries linger about a prolonged gas crunch in Europe, which would be bad news for nutrient production.
"The winter is going to be extreme, everyone in the industry is taking it for granted that there will be no gas supply," said Zoltan Bige, Nitrogenmuvek's chief strategy officer. Crop yields could fall further across Europe as the current season will be the first full one affected by the war, he said.
Another problem is that nitrogen-based fertilizers, the type favored in Europe, can't be replaced with urea-based ones produced elsewhere, he said.
Hungary's government last week said the country's wheat crop may fall below 4 million tons, down about a third from the five-year average. If European farmers keep scrimping on fertilizers, that will threaten crops due to be planted in autumn for collection in 2023.
High gas prices pose a "critical" threat to the European fertilizer industry, industry group Fertilizers Europe said earlier this month. Nitrogenmuvek itself could use up its cash buffer in the next month and half.
"We will not have a reserve for a possible negative scenario such as a further increase in gas prices or potential unplanned maintenance," Bige said.
Nitrogenmuvek is currently running at full capacity of around 4,000 tons a day, despite recent gains in gas prices, as it tries to make up for shortfalls caused by shutdowns earlier this year. Output this year will probably fall 10% even if the situation stays as it is.
The big question is how gas costs and supplies will impact fertilizer production later in the year.
"With gas prices as they have been in recent weeks, it would not even be worth producing," Bige said.
Indonesia to Focus Subsidized Fertilizers on 9 Main Food Crops
Indonesia is limiting distribution of its subsidized fertilizers to 9 main food crops, including rice, corn, soybean and sugar cane, according to the Coordinating Ministry for Economic Affairs.
The other five are chilies, shallots, garlic, coffee and cocoa
That's reduced from 70 types of crops eligible for subsidized fertilizers under the previous policy, Musdhalifah Machmud, deputy for food and agriculture at the ministry, says in a briefing on Friday
Indonesia allocates about 25t rupiah in subsidies for urea and NPK fertilizers this year
Govt needs to improve distribution of subsidized fertilizers to secure food crop production at a time of high prices of fertilizers, says Ali Jamil, director general of agriculture facilities and infrastructure at the Ministry of Agriculture
Indonesia Has Issued 2.84M Tons of Palm Oil Export Permits
The trade ministry has issued permits to export 2.84 million tons of palm oil as of Friday morning, according to acting Director-General of Foreign Trade Veri Anggrijono by text messages.
As much as 1.74m tons of shipment permits issued based on the domestic market obligation program, while the rest are issued under the export acceleration arrangement
Breakdown on palm oil export permits based on DMO:

157,874 tons of CPO
640,487 tons of RBD palm oil
933,663 tons of RBD palm olein
7,100 tons of used cooking oil
1,260 tons of palm oil mill effluent (POME)

Permits given under the export acceleration program cover 1.1m tons of shipment:

136,727 tons of CPO
434,666 tons of RBD palm oil
513,906 tons of RBD palm olein
10,091 tons of used cooking oil
Indonesia's May Palm Oil Stockpiles Rise to Record on Export Ban
Palm oil reserves in Indonesia jump about 18.5% m/m to 7.23 million tons in May following an temporary export ban on some palm oil products, the Indonesian palm oil association Gapki says in an emailed statement on Friday.
Exports in May drop by almost 68% to 678,000 tons from the previous month

Shipment of CPO and its processed products drops the most
Cargoes to biggest buyer India -80% m/m, -28% to China

Total palm oil output in May 3.41m tons vs 4.26m tons in April
Domestic consumption in May 1.61m tons vs 1.75m tons in April

Food sector consumed 837,000 tons of palm oil in May
Biodiesel industry used 590,000 tons of palm oil in May

NOTE: Indonesia halted exports of CPO, refined bleached deodorized (RBD) palm oil, RBD palm olein, used cooking oil and palm oil mill effluent for three weeks in April-May
French Wheat Harvest Half Done, Well Ahead of 2021 Pace: AgriMer
The French soft-wheat harvest has reached the halfway mark, holding well ahead of last year's pace, according to data posted Friday by FranceAgriMer.
NOTE: A heatwave in the country is expected to intensify from Sunday, according to Meteo France
Temperatures next week could exceed 40C (104F) in some areas
Warm, dry conditions could favor winter-crop harvesting, while posing a threat to corn development
Monsoon-Sown Rice Area Drops 17.4% in India, Farm Ministry Says
Farmers in India, the world's second-biggest rice grower, have planted the crop on 12.85 million hectares (31.8 million acres) of land as of July 15, a decline from 15.55 million a year earlier, according to the farm ministry.
The area allocated for sugarcane has fallen 0.7% to 5.33 million hectares so far this year, while cotton has been planted on 10.28 million hectares, up 6.4% from a year earlier, the ministry said Friday.
India's June-September monsoon rains were 13% above average as of July 14, according to the India Meteorological Department. Sowing of monsoon-sown crops normally begins in late May and peaks in July, while harvesting starts in late September.
US Grain Movement by Rail Fell 35.9% Week Ended July 7
Risk Warning: Investments in Equities, Contracts for Difference (CFDs) in any instrument, Futures, Options, Derivatives and Foreign Exchange can fluctuate in value. Investors should therefore be aware that they may not realise the initial amount invested and may incur additional liabilities. These investments may be subject to above average financial risk of loss. Investors should consider their financial circumstances, investment experience and if it is appropriate to invest. If necessary, seek independent financial advice.
ADM Investor Services International Limited, registered in England No. 2547805, is authorised and regulated by the Financial Conduct Authority [FRN 148474] and is a member of the London Stock Exchange. Registered office: 3rd Floor, The Minster Building, 21 Mincing Lane, London EC3R 7AG.                  
A subsidiary of Archer Daniels Midland Company.
© 2021 ADM Investor Services International Limited.
Futures and options trading involve significant risk of loss and may not be suitable for everyone.  Therefore, carefully consider whether such trading is suitable for you in light of your financial condition.  The information and comments contained herein is provided by ADMIS and in no way should be construed to be information provided by ADM.  The author of this report did not have a financial interest in any of the contracts discussed in this report at the time the report was prepared.  The information provided is designed to assist in your analysis and evaluation of the futures and options markets.  However, any decisions you may make to buy, sell or hold a futures or options position on such research are entirely your own and not in any way deemed to be endorsed by or attributed to ADMIS. Copyright ADM Investor Services, Inc.
Latest News & Market Commentary