Explore Special Offers & White Papers from ADMIS
TOP HEADLINE
Dry soil in Russia's south poses risk for 2023 grain crop -official
Low level of moisture reserves in soil in Russia's southern breadbasket poses risks for the 2023 grain crop of the world's largest wheat exporter, Roman Nekrasov, an agriculture ministry official, said on Thursday.
Farmers in Russia have accelerated winter wheat sowing after recent rain eased dry soil conditions in some regions last week, though sowing is still delayed compared with a year ago.
The moisture reserves are low in Russia's southern Krasnodar, Rostov and Stavropol regions – the main wheat producing and exporting areas of the country, Nekrasov told an agriculture conference in Moscow.
He urged farmers to pay special attention to the need to store additional precipitation during upcoming winter and boost moisture reserves to brighten the crop prospects for 2023.
There are no estimates of the 2023 grain crop so far. Russian officials expect the country to harvest a record grain crop of 150 million tonnes, including 100 million tonnes of wheat, in 2022.
Winter wheat, sown in autumn for harvesting in summer, typically accounts for 70% of Russia's crop, brings a higher yield than spring varieties and is less vulnerable to weather.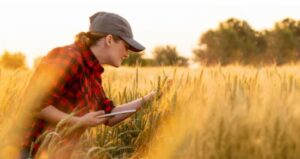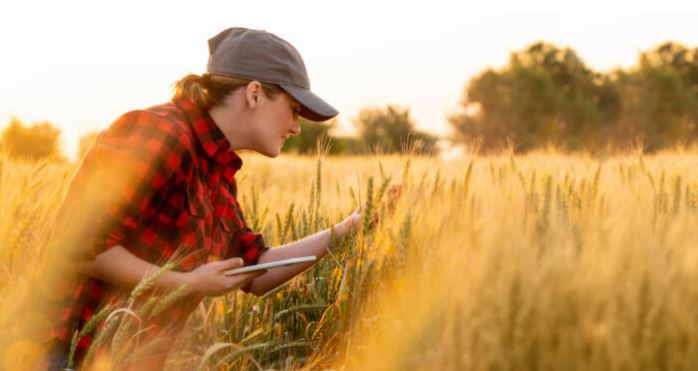 FUTURES & WEATHER
Wheat prices overnight are down 8 in SRW, down 7 in HRW, up 1/2 in HRS; Corn is down 2; Soybeans down 10 1/2; Soymeal down $0.11; Soyoil down 0.78.
For the week so far wheat prices are down 27 1/2 in SRW, down 8 1/4 in HRW, unchanged in HRS; Corn is up 4 1/2; Soybeans down 5 1/2; Soymeal down $0.56; Soyoil up 3.20.
For the month to date wheat prices are down 27 1/2 in SRW, down 8 1/4 in HRW, unchanged in HRS; Corn is up 4 1/2; Soybeans down 5 1/2; Soymeal down $5.60; Soyoil up 3.20.
Year-To-Date nearby futures are up 16% in SRW, up 23% in HRW, unchanged0% in HRS; Corn is up 15%; Soybeans up 2%; Soymeal down -2%; Soyoil up 22%. Malaysian palm oil prices overnight were up 59 ringgit (+1.62%) at 3701.
China's markets remain closed for holiday.
There were changes in registrations (-7 Soyoil). Registration total: 3,084 SRW Wheat contracts; 0 Oats; 0 Corn; 5 Soybeans; 39 Soyoil; 222 Soymeal; 40 HRW Wheat.
Preliminary changes in futures Open Interest as of October 5 were: SRW Wheat up 198 contracts, HRW Wheat down 314, Corn up 3,949, Soybeans up 2,352, Soymeal up 2,681, Soyoil down 3,672.
Northern Plains Forecast: Isolated showers Thursday. Mostly dry Friday-Sunday. Temperatures below normal Thursday-Friday, near normal Saturday, above normal Sunday. Outlook: Mostly dry Monday. Scattered showers Tuesday-Wednesday. Mostly dry Thursday-Friday. Temperatures near to above normal Monday-Tuesday, below normal Wednesday-Thursday, near to below normal Friday.
Central/Southern Plains Forecast: Isolated showers Thursday night-Sunday. Temperatures near to above normal Thursday, near to below normal Friday-Saturday, near to above normal Sunday. Outlook: Isolated to scattered showers Monday-Friday. Temperatures above normal Monday-Tuesday, near to above normal Wednesday, near to below normal Thursday-Friday.
Western Midwest Forecast: Mostly dry Thursday-Sunday. Temperatures near to above normal Thursday, below normal Friday-Saturday, near normal Sunday.
Eastern Midwest Forecast: Isolated showers Thursday. Mostly dry Friday-Sunday. Temperatures Thursday, below normal Friday-Sunday. Outlook: Isolated to scattered showers Monday-Thursday. Mostly dry Friday. Temperatures above normal Monday-Wednesday, below normal Thursday-Friday.
The player sheet for Oct. 5 had funds: net sellers of 500 contracts of SRW wheat, buyers of 2,000 corn, sellers of 5,000 soybeans, sellers of 2,500 soymeal, and  buyers of 1,000 soyoil.
TENDERS
WHEAT, DURUM, BARLEY SALE: Tunisia's state grains agency is believed to have purchased about 150,000 tonnes of soft wheat, 100,000 tonnes of durum wheat and 100,000 tonnes of animal feed barley in an international tender on Wednesday, European traders said.
WHEAT TENDER UPDATE: The lowest price offer submitted in the tender on Wednesday from Iraq's state grains board to buy a nominal 50,000 tonnes of wheat was believed to be $386 a tonne c&f for wheat to be sourced from Ukraine, European traders said on Thursday. No purchase has yet been reported and the offers are still being considered, traders said.
BARLEY TENDER UPDATE: Three trading companies are believed to be taking part so far in the international tender from Jordan's state grains buyer to purchase 120,000 tonnes of animal feed barley on Wednesday, traders said.
PENDING TENDERS
WHEAT TENDER: The World Food Programme, a United Nations agency, has issued an international tender to purchase about 100,000 tonnes of milling wheat, European traders said. The deadline for submission of price offers in the tender is Sept. 28 with an award expected on Sept. 30.
WHEAT TENDER: Japan's Ministry of Agriculture, Forestry and Fisheries (MAFF) is seeking to buy a total of 97,343 tonnes of food-quality wheat from the United States and Canada in regular tenders that will close on Oct. 6.
DURUM TENDER: Algeria's state grains agency OAIC has issued an international tender to purchase a nominal 50,000 tonnes of durum wheat, European traders said. The deadline for submissions of price offers in the tender is Oct. 6, with offers having to remain valid until Oct. 7, they said.
BARLEY TENDER: Turkey's state grain board TMO has issued an international tender to purchase and import a total of 495,000 tonnes of animal feed barley, European traders said. The deadline for submission of price offers in the tender is Oct. 11, they said.
WHEAT TENDER: Jordan is seeking 120,000 tonnes of wheat in an international purchasing tender with a deadline for offers on Oct. 11, a government source told Reuters.
TODAY
GRAIN EXPORT SURVEY: Corn, Soy, Wheat Sales Before USDA Report
Estimate ranges are based on a Bloomberg survey of six analysts; the USDA is scheduled to release its export sales report on Thursday for week ending Sept. 29.
Corn est. range 350k – 800k tons, with avg of 523k
Soybean est. range 500k – 1,200k tons, with avg of 865k
US Ethanol Stocks Fall 4.4% to 21.685M Bbl
According to the US Department of Energy's weekly petroleum report.
Analysts were expecting 22.641 mln bbl
Plant production at 0.889m b/d, compared to survey avg of 0.874m
The following compares latest DOE figures to a Bloomberg survey conducted before the release:
US Harvest Hits Snag as Drought Grounds Mississippi Barges
Bottlenecks add to woes that include soaring shipping rates
River isn't set to see replenishing rainfalls anytime soon
A logjam of more than 100 ships, tugboats and their convoys of barges in the shrinking Mississippi River is threatening to grind trade of grains, fertilizer, metals and petroleum to a halt.
The largest US barge operator warned customers it won't be able to make good on deliveries. Ingram Barge Company declared force majeure in a letter to customers due to "near-historic" low water conditions on the Mississippi, the top route to get US grains and soybeans to the world market.
Drought has dwindled water levels along the biggest US waterway by so much that vessels are running aground. The Coast Guard is responding to grounded vessels in at least two places, near Stack Island in Louisiana and upriver near Memphis, according to a statement.
Covered barges full of grain and soy float from U.S. farm country to terminals in the Gulf of Mexico, while crude oil, refined products and imported steel also travel through sections of the waterway. Some 60% of all grain exported from the US is shipped on the Mississippi River through the Port of New Orleans and the Port of South Louisiana, according to the National Park Service.
The logjam is coming at the worst time as the soybean and corn harvests are each about one-fifth complete and supplies will start piling up. The river woes, coupled with a soaring dollar, are destroying demand for US supplies even with Russia's invasion of Ukraine still impeding shipments in the Black Sea.
The Coast Guard said there was a queue of 122 vessels at Stack Island and 15 vessels at Memphis. Due to increased groundings, the number of vessels in tow is being restricted.
Meanwhile, any snags in fertilizer shipments — which farmers rely on to plant crops for next year — are happening as nutrients to grow food have soared and as Hurricane Ian temporarily shut production at a Mosaic Co. fertilizer plant in Florida.
A peaking La Nina is limiting storms coming in from the southwest that would replenish rivers, and any significant relief is unlikely through the first 10 days of November, according to World Weather Inc. president Drew Lerner.
"I don't have a major storm coming up for the balance of the month," Lerner said. "I'm a little pessimistic and not feeling good about the situation."
StoneX Sees Brazil's Soy Crop Up 21% to Record 153.8m Tons
Brazil's soybean production in 2022-23 seen at record 153.8m tons, up from 127.2m in previous season, StoneX analyst Ana Luiza Lodi says at webinar.
Planted area seen at 42.9m ha vs 41.2m prior season

Yields seen up to 3.58 tons/ha from 3.09 tons

La Nina remains a concern for South America's crop as rain is seen below average in October, November
Total corn production seen at 126.3m tons in 2022-23, compared with prior forecast of 125.1m

Compares with 123.5m previous season

Wheat output seen at an all-time-high at 10m tons, rising 21% y/y

Local crushing seen rising 10.8% y/y to 12.2m tons
Imports seen +2% to 6.2m tons
Soybean imports forecast at two-year low crimp China's ailing hog feed makers
China Oct. soybean imports seen near 5 mln T, lowest in 2 years
Lower soybean imports to curb meal supplies, hitting feed makers
Soybean purchases seen rebounding in Nov., Dec. to 18-20 mln T
China's soybean imports are likely to drop to their lowest in more than two years this month, adding to tight supplies of the key animal feed ingredient soymeal and exacerbating the problems of the country's hog feed manufacturers.
Soybean arrivals in China, the world's biggest importer, are estimated to be around or slightly below 5 million tonnes in October, according to two traders and Ole Houe, director of advisory services at agriculture brokerage IKON Commodities in Sydney. Imports of 5 million would be the lowest since March 2020.
Soybeans are crushed to make cooking oil and soymeal, a protein rich raw material used for animal feed. Chinese soymeal prices are expected to trade near record highs as feed makers, already grappling with negative profit margins, struggle to find supplies to meet demand, said two Singapore-based soybean traders.
"Crush margins have been in negative territory for several months which is resulting in lower imports," said IKON Commodities' House.
Lower Chinese soybean imports may weigh on benchmark futures in Chicago Sv1 at a time of overall rising food commodity prices, but the record soymeal will likely translate to higher prices for pork, the favoured meat in China. Hog prices have climbed more than 40% since March.
Cash soymeal prices rose to a record of 5,600 yuan ($787.24) a tonne in northwestern China's city of Xi'an at the end of September, according to Shanghai JC Intelligence Co Ltd (JCI).
"A bulk of the soymeal to be produced in October and November has already been sold out," said one of the Singapore-based traders, who works for an international company which owns processing units in China. "Feed manufacturing companies which delayed purchases are now suffering as they have to pay very high prices."
China's soybean imports have declined in recent months, discouraged by poor processing margins, which have been negative much of the time since mid-April. Crushers in the key processing hub of Rizhao were losing more than 86 yuan for each tonne of soybeans as of Sept. 30. CNSOY-RZO-MRG
The country's soybean imports are estimated to have slid to 5 million tonnes in September and fell almost 25% in August from a year earlier, according to customs data.
"Some factories had to such down operations while other are working much below their capacity," said the second Singapore-based trader. "Typically, the industry operates at around 70% of its capacity as there is more capacity than the demand."
Feed makers have been reducing the component of soymeal used in hog feed to less than 20% from the usual around 30%, the trader said.
"This does not mean that pigs will die of hunger, it just means that the growth rate will slow down."
China accounted for around half of the world's pork consumption of 110 million tonnes in 2022, according to U.S. Department of Agriculture data. The country buys more than 60% of soybeans shipped worldwide to fatten the world's biggest pig herd.
Still, imports are expected rise later this year to replenish the soymeal shortage and as beans are harvested in the United States. China's imports in November are likely to climb to as much as 9 million tonnes and to about 10 million tonnes in December, according to estimates from JCI and the two traders.
Drought-hit French grain maize crop to fall to 10 mln T – growers
This year's drought-affected grain maize crop in France will produce about 10 million tonnes, growers group AGPM said on Wednesday, joining other observers in predicting the worst harvest in decades.
The crop forecast was based on an estimated yield of 7.9 tonnes per hectare (t/ha), down from a 5-year average of 9.7 t/ha, and a harvested area of 1.27 million hectares, the AGPM said.
This year's yield would be the lowest since 2003 and production the smallest in over 30 years, it said in a harvest update.
Last month, the farm ministry had forecast French grain maize production at 11.33 million tonnes, which it said was the lowest level since 1990.
Maize is among crops to have suffered most from France's worst drought on record, which was accompanied by several heatwaves.
The drought hurt particularly non-irrigated maize, for which the average yield was expected at around 6.6 t/ha compared with 10 t/ha anticipated for irrigated crops, the AGPM said.
About a third of French grain maize crops is irrigated, it added.
The harvest is taking place earlier than usual after the hot summer accelerated plant growth and the AGPM said farmers will have cut about two-thirds of the crop by the end of this week.
Low moisture in the crop will reduce post-harvest drying costs, one positive factor for growers faced with modest yields and a rise in production costs of about 20% this year, the AGPM said.
Rising fertiliser prices have contributed to higher production costs and farmers in some countries have switched from maize to crops like sunflower seed that are less intensive in nutrients.
But AGPM President Daniel Peyraube told reporters it was too early to anticipate what the fertiliser market would be like next spring when maize is planted, and that there was limited scope for switching as maize is often tied to local industries like livestock feed.
Brazil's Anec raises 2022 soybean export forecast to 75.5 mln T
Anec, an association representing global grain traders that operate in Brazil, rose the country's 2022 soybean export forecast by 1.5 million tonnes on Wednesday, citing fresh shipping schedules information.
Brazil, the country's biggest soybean supplier, is now expected to export 75.5 million tonnes of the oilseed in 2022, up from 74 million tonnes previously, according to a statement containing the new data.
Most of Brazil's soybean exports go to China.
Anec also revised its October export forecast for Brazilian corn. Earlier in the day, Anec said corn exports for the month would total 4.2 million tonnes.
Now, the association forecasts corn exports ranging from 4.2 million tonnes to 5.5 million tonnes, the statement said.
Brazil ships most of its corn in the second half, when it competes more fiercely with the United States on global markets.
Anec's yearend corn export view remained unchanged at 41 million tonnes, according to a spokeswoman.
EU sees lower meat and dairy output as weather and disease weigh
Meat and dairy production in the European Union is expected to decline this year and next as livestock farms feel the effects of drought, disease outbreaks and rising costs, the EU's executive said on Wednesday.
A historic drought in Europe this summer has reduced availability of grass and maize to feed herds, increasing costs for farms also facing soaring energy and fertiliser prices.
Signs of dwindling livestock output have led farming groups to warn of tight supplies that could exacerbate high food inflation.
EU milk production is projected to fall 0.5% this year, with reduced forage supply encouraging some farmers to cut herd sizes and hot, dry weather reducing cows' milk yields, the European Commission said in a short-term agriculture outlook.
The harsh summer weather also curbed fat and protein content in milk for processed dairy products, it said.
Like other observers, the Commission said early 2023 could prove difficult as dairy farmers face high feed costs during winter while consumer demand may weaken due to inflation.
For next year as a whole, it forecast a smaller 0.2% decrease in EU milk output. Assumed higher yields in normal weather mostly offset a decline in cow numbers, which were seen falling 0.8% after a 0.9% drop forecast for 2022.
For beef, feed costs were expected to reinforce a longer-term decline in herd numbers and contribute to a 0.6% drop in production this year before a smaller 0.2% decrease in 2023.
In addition to rising feed costs, the pork and poultry sectors have been weakened by outbreaks of African swine fever (ASF) and avian influenza, or bird flu.
Pork output was forecast to fall 5% this year, notably due to a steep drop in Germany which has been badly affected by ASF, and then by 0.7% in 2023.
The poultry sector, disrupted by a bird flu crisis that is threatening to re-emerge, was expected to see production decline by 0.9% in 2022 and 0.4% in 2023.
Risk Warning: Investments in Equities, Contracts for Difference (CFDs) in any instrument, Futures, Options, Derivatives and Foreign Exchange can fluctuate in value. Investors should therefore be aware that they may not realise the initial amount invested and may incur additional liabilities. These investments may be subject to above average financial risk of loss. Investors should consider their financial circumstances, investment experience and if it is appropriate to invest. If necessary, seek independent financial advice.
ADM Investor Services International Limited, registered in England No. 2547805, is authorised and regulated by the Financial Conduct Authority [FRN 148474] and is a member of the London Stock Exchange. Registered office: 3rd Floor, The Minster Building, 21 Mincing Lane, London EC3R 7AG.                  
A subsidiary of Archer Daniels Midland Company.
© 2021 ADM Investor Services International Limited.
Futures and options trading involve significant risk of loss and may not be suitable for everyone.  Therefore, carefully consider whether such trading is suitable for you in light of your financial condition.  The information and comments contained herein is provided by ADMIS and in no way should be construed to be information provided by ADM.  The author of this report did not have a financial interest in any of the contracts discussed in this report at the time the report was prepared.  The information provided is designed to assist in your analysis and evaluation of the futures and options markets.  However, any decisions you may make to buy, sell or hold a futures or options position on such research are entirely your own and not in any way deemed to be endorsed by or attributed to ADMIS. Copyright ADM Investor Services, Inc.
Latest News & Market Commentary